Join a Club or Interest Group at Compass Park
Compass Park is a community where you belong.
Compass Park has a group for you, whatever your interests. Like company when you walk? Join our Healthy Walkers Group – and maybe the Tai Chi Group in case the weather turns ghastly. More interested in exercising your mind? We have Bible Study and the Book and Library clubs. Like planning events? There's the Festival Committee and Christmas Bazaar Club – and the Grizzly Grandparent Club always can use ideas to entertain our youngest guests.
Grizzly Grandparents is a club where residents of Compass Park "adopt" a member of the Franklin College women's basketball team. They have gained local and national news attention.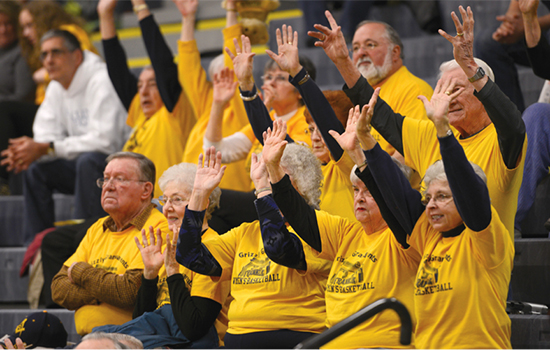 Here at Compass Park, we're all neighbors – and friends. You'll find plenty of fellowship in everything you like to do.
Ham Radio Club
Bible Study Group
Choir Group
Library Club
Healthy Walkers Group
Festival Committee Group
Garden Club
Railroad Club
Veterans Group
Tai Chi Group
Grizzly Grandparent Club
National Sojourners
Heroes of '76
High Twelve International
Fishing Group
Christmas Bazaar Group
Grillmasters Group
Red Hat Club
Supper Club
Book Club
Bridge Groups
Festival Group
Devol Lodge #766 F & AM
Luke Lodge #761 F & AM
Ranford IMH Chapter #605, Order of the Eastern Star
Isley Chapter #169, Royal Arch Masons
Ferrell Council #113, Cryptic Masons
Daylight Court #31, Order of the Amaranth
Compass Park provides a range of services to help our residents enjoy a carefree lifestyle.