Connecting with Compass Park Residents
Compass Park is a community where you belong.
The Pillars Program is another way we connect Masonic brethren throughout Indiana with those residing at Compass Park. Through this program, organizations within the Masonic family can "sponsor" a Compass Park resident, establishing a close bond through regular correspondence and contact.
Interested residents sign up for the Pillars Program, and Compass Park matches them with a sponsoring organization. Each organization designates a member to reach out to the resident with notes, birthday and holiday greetings and perhaps organizational newsletters or other communications that might be of interest. A relationship develops as the resident responds with cards and notes of appreciation. If distance is not an issue, a member of the organization might visit the resident or arrange transportation to a meeting or event.
The Pillars Program is a wonderful way for Freemasons at Compass Park to stay involved in Masonic traditions and fellowship. Please contact Pillars Program director Charles Stanley for further information.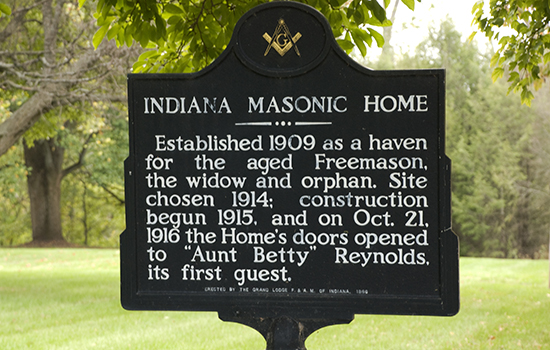 Compass Park provides a range of services to help our residents enjoy a carefree lifestyle.